Customer satisfaction is always the top priority of our company. We strive to provide the best quality products and services to our esteemed customers. Recently, we had the honor to receive a client from Tajikistan who expressed his interest in cooperating with our company.
The client visited our corporate headquarters to discuss potential cooperation opportunities with our boss. This meeting was very meaningful, it gave us the opportunity to understand the needs of our customers and showcase our company's capabilities and expertise. We are delighted to hear that clients are impressed with the knowledge, professionalism of our team and our range of products. 
During the meeting, we have the opportunity to showcase our various product lines and discuss how we can meet the specific needs of our customers. Our boss listens patiently to customers' concerns and tailors solutions to meet their requirements. After full discussion and negotiation, the client is satisfied with the proposed cooperation terms and decides to continue cooperation with our company.
Immediately after the meeting, the client placed an order worth $200,000. This order not only reflects the customer's trust in our company, but also proves the quality of our company's products and services. We are happy and honored that customers have chosen our company from the many options available.
Once an order is placed, our team takes immediate action to ensure that the order is executed smoothly. We ensure that our customers' requirements are followed by communicating with them in a timely manner and regularly updating them on the progress of their orders. Our clients have expressed great satisfaction with our efficient and timely service throughout the process.
At our company, we strongly believe that customer satisfaction and trust are the cornerstones of a successful business relationship. The positive feedback and satisfaction of our customers in Tajikistan motivates us to continue our pursuit of excellence in all aspects of our business.We sincerely thank our customers for their trust in our company. It is through this fruitful partnership that we have been able to grow and develop, providing quality products and services to customers around the world. We eagerly look forward to further cooperation and to continuously meet our customers' expectations.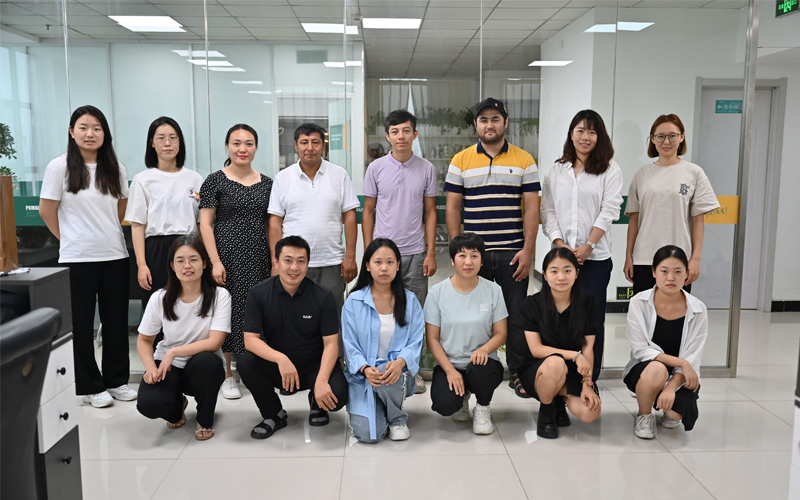 ---
Post time: Aug-16-2023