Shijiazhuang Pomais Technology Co., Ltd. is located in the capital of Hebei Province, and welcomes customers from all over the world. Today, we are happy to share the story of a satisfied customer from Russia.
We are always pleased when customers come to our company for high quality products. Recently, a client from Russia sought our expertise and superior products. We take great pride in our pesticides, herbicides and fungicides, which range from technical materials to finished products in single or mixed formulations. This wide selection ensures that we can cater to the diverse needs and preferences of our valued clients.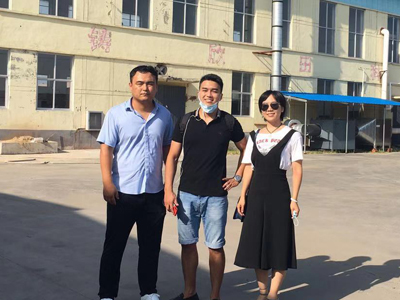 Our client specifically purchased from us a pesticide produced in China. At Pomais Technology, we understand the importance of providing our customers with effective and reliable products. Therefore, we prioritize quality assurance in every step of the production process. Our team of experts ensures that pesticides are thoroughly tested and meet the highest standards before reaching our customers.
We are happy to report that our Russian customers are very satisfied with the pesticides they buy from us. This positive feedback is a testament to our commitment to excellence and customer satisfaction. At our company, the trust and happiness of our customers is our top priority.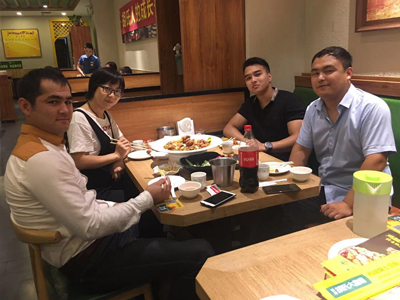 After experiencing the quality of our products, customers can't wait to contact us to discuss cooperation. We strongly believe in the power of collaboration and partnership. By working together, we can create mutually beneficial opportunities to provide customers with superior products and services.
During the discussion, customers not only expressed their appreciation for the quality of our products, but also for the excellent service provided by our professional team. Our knowledgeable staff is always ready to help clients find the solution that best suits their individual needs. Whether offering guidance on product selection or addressing any queries, our team ensures a smooth and enjoyable experience for our customers.
As part of our commitment to customer satisfaction, we encourage customers to check the quality and authenticity of our products. We understand the importance of transparency and accountability in our industry. Therefore, we actively engage with our customers to ensure their peace of mind. Our adherence to strict quality control measures and willingness to resolve any issues demonstrates our commitment to providing the best service possible.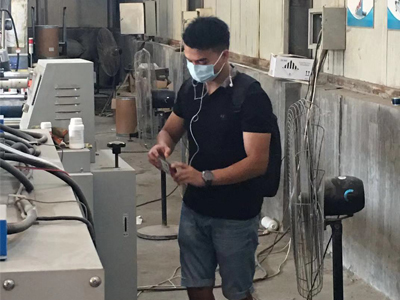 Finally, we sincerely welcome customers from all over the world, including friends from Russia. Shijiazhuang Pomais Technology Co., Ltd. is proud to offer a wide range of high quality pesticides, herbicides and fungicides. Our commitment to excellence, client satisfaction and willingness to collaborate sets us apart in the industry. Come to us with confidence and we assure you that you will leave our company with a smile on your face and a solution to your needs.
---
Post time: Aug-03-2023